myk
volveré y seré millones

Posts: 15626
Registered: 01-00
---

Technician said:
Muslim countries need dictators is to suppress and extinguish extremism and basically enforce secularism onto their society.

---
Eradicating extremism? What entirely counterproductive nonsense! The notion also fails to account that the target to be extinguished can be the dictatorships themselves, with funneled or financed fundamentalism ("extremism") as a weapon to use. Nor does it note how wonderfully useful dictatorial regimes are as a form of oppression against impertinent masses of hippies who think they're allowed to enjoy life...

In relation to world powers and other desirable displays of supremacy, we could define dictatorships as a "split personality" phenomenon in colonized or subordinated nation states which criss-crosses the contradicting elements of sovereign defense and national repression, akin to what you may find in an aggressive person with an inferiority complex. Since they are the structures of partially broken societies, they are not obnoxious, costly or wasteful like pony-driven democracies or cuddly populisms, which insolently insist on benefiting their generally unclean and poop-colored populations in earnest!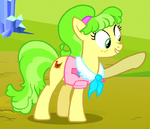 Fundamentalism, on the other hand, is an expansive reaction to ingrained popular trauma from threats of severe social disruption of a more visceral authoritarian nature. It tends to clash with dictatorships because it's based on traditions and doctrines adapted to tattered or nihilistic circumstances rather than a more territorial and planned organization.

While they can overlap to some degree, both can be used against each other or on factions of themselves to facilitate or inflame focal conflicts, soften targeted regions and economize world domination, much like speed runners relying on monster infighting to lower the time in their max demo attempts.

---

dew said:
It is terrible when major world powers hijack rightful revolutions, but surely you still understand the necessity of those. The one in France was perhaps the bloodiest, yet the most inspirational, eh?

---
The danger is more or less forgetting the 20th century happened and pretending to go back to the 19th. Cultural differences aside, it's more comparable to what happened in Libya recently than what occurred in France in the 18th century.

---

In today's (Czech) newspaper I've seen results of the first post-rev presidential poll and it's not that grim. The biggest favourite seems to be a billionaire that plays all sides, heh.

---
If we can trust these polls under the current conditions, at best yet another tycoon will take power, but they'll add in an even bigger public debt and will try and eat away at free healthcare and education in the middle of an international economic slowdown and amid ethnic and border tensions. Unlike various other color revolutions (East Germany, Czech Republic, Poland or Slovakia), Ukraine didn't change the way the others did last century because of its integration with Russia in the East, and neither the Russian locals nor the Russians will let go because of the type of industry developed.

---

His only real opponent is Klitchko and the extremist right is politically irrelevant with their candidates on the verge of obscurity (especially the loudmouth fascist Dmitro Yarosh).

---
Electorally, but the issue is the instability of these forces in a struggle with Russian economic weight (from Ukrainian Russians or Russians abroad), which won't just go away.

---

...haha. Compared to what, Africa? Anyone ablebodied, especially doctors and engineers, is fleeing Ukraine and slaving in nearby countries to send a bit of money home. The state is on the verge of bankrupcy. Even worse, Ukraine is the fastest dying nation in the world. Since the early 90's, the country lost almost 7 million people. That's absolutely not a mark of decent living standards, that's nation-wide miasma.

---
It shows a good level of education and professionals, and I see cultural and economic shock (with stress, depression, alcoholism, drugs and other related health issues) from certain conflicting policies introduced to replace the soviet system, which these revolts tend to deepen. The cooperation of the main industrialized areas is needed to revert these problems, but policies oriented toward Europe, the discouragement of Russian as one of the national languages, Western financial interventionism, and an institutional dependency on the IMF will discourage that.

---

And for fucks sake, I can't wait to accept Turkey to EU. The sooner, the better. The economic boost alone will be worth it.

---
In its current incarnation, the EU needs to expand due to the social deficit it creates. It's like any big company or capitalism itself. Expand or die.

---

Another "can't wait". I find it funny how Britain threatens Scotland that it'd end outside of EU if it voted for independency, yet Cameron's cronies "want" to do the same thing with the entire kingdom. I also want to see the City's financial empire hit all sorts of walls when they're not in the united market. Fuck 'em.

---
With their ties to the US, Canada, Australia, other ex colonies and Scandinavia, I don't see Britain really having a problem. It just doesn't make that much sense fully in the EU, but acts like a special link between it and the rest of the Anglosphere. Had Spain not been miserable (coming out of a degrading dictatorship) maybe it would have done something similar with Latin America, along with Portugal.